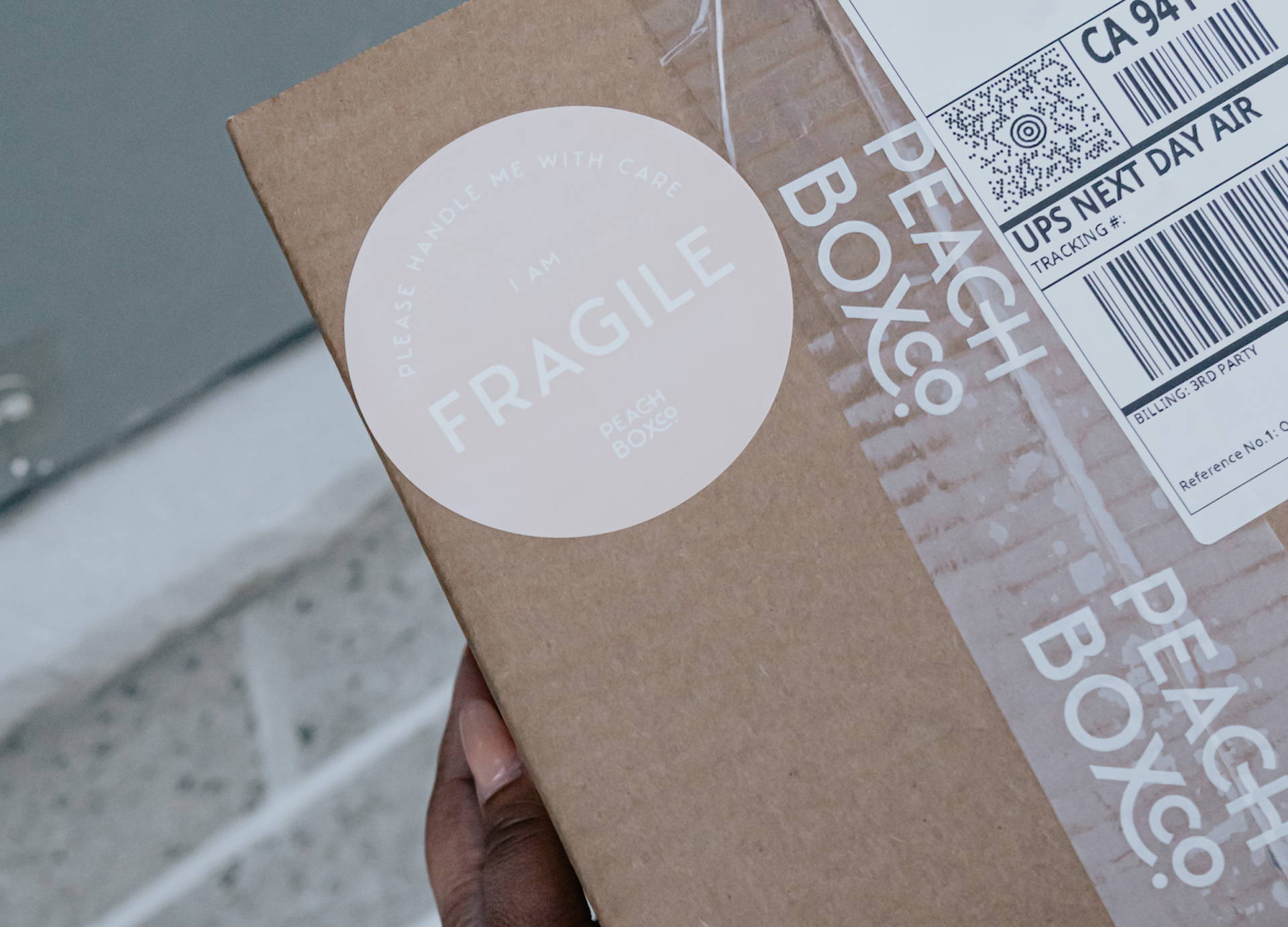 HOW TO SHIP TO MULTIPLE ADDRESSES
IN ONE TRANSACTION:
Gifting is a delightful way to celebrate special occasions and show appreciation to loved ones. However, it can become quite a logistical challenge when you have multiple recipients and want to ship items to different addresses. Fortunately, here at PEACHBOX CO., we understand the importance of convenience and personalization in the gifting process. That's why we have developed a seamless and user-friendly feature on our website that allows you to ship to multiple addresses effortlessly.
Whether you're gifting a bridesmaid party, team of employees, or past clients, you can ship to all your recipients in just one transaction! In this blog post, we will walk you through the steps, highlighting how our innovative system makes the task of sending gifts to numerous recipients a breeze. Get ready to simplify your gifting experience and make your loved ones feel extra special!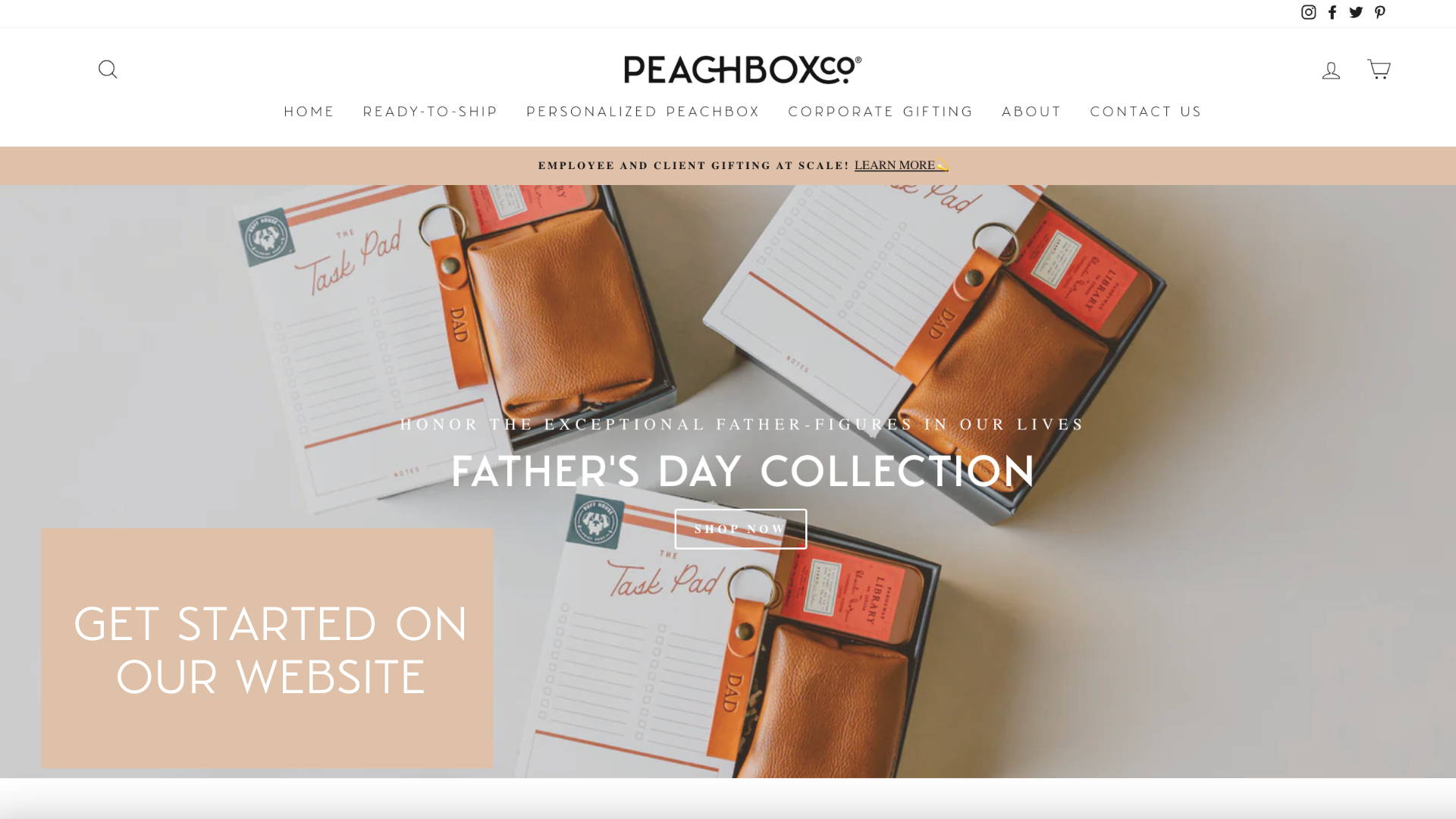 Get started by going to our website. We have plenty of Ready-To-Ship options for all different occasions. And if you don't see one you like, you can build your own Personalized PEACHBOX for your recipients!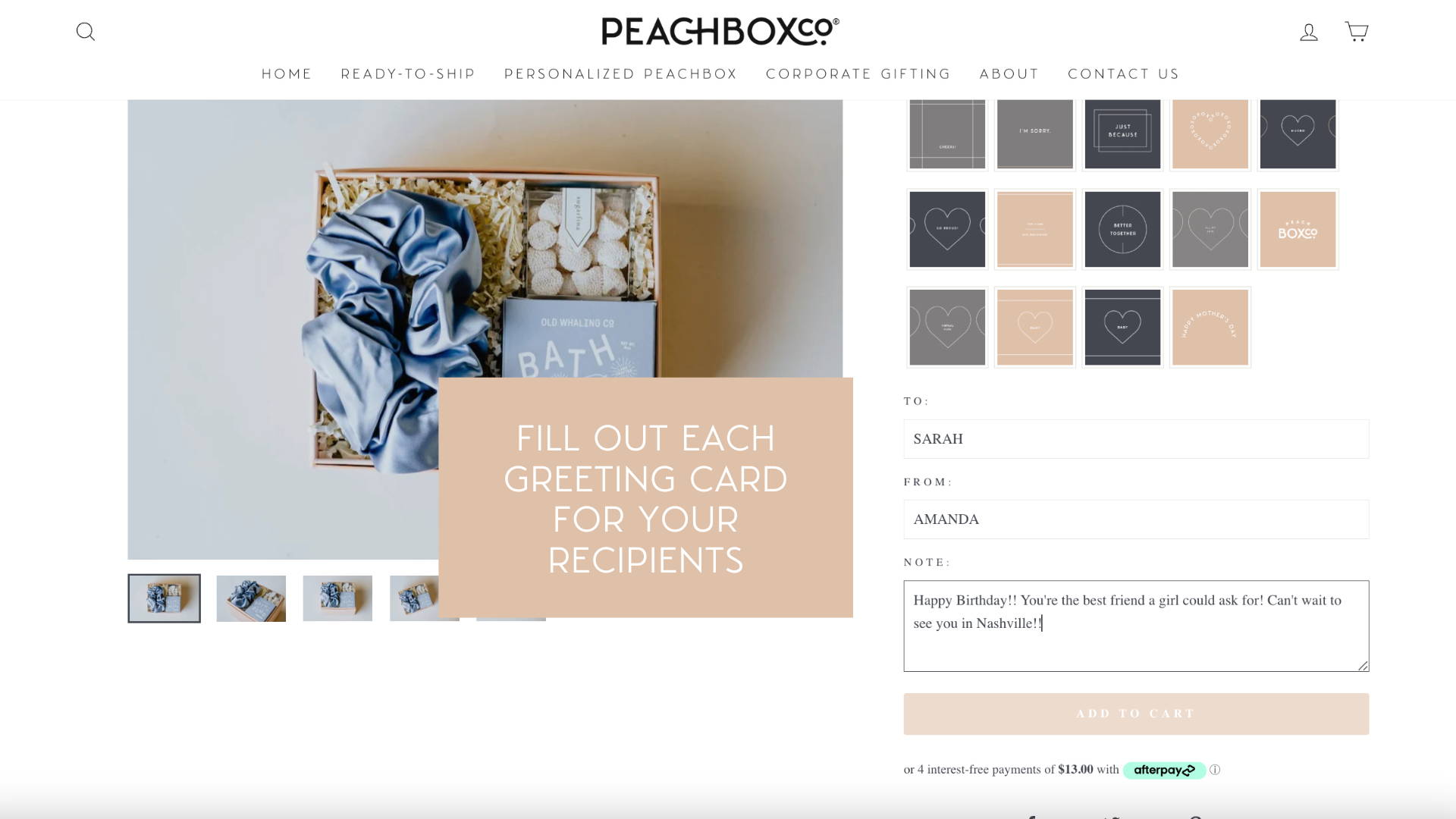 Once you've selected the perfect gift, fill out the hand-written greeting card and add to cart. Do this with all of your gifts.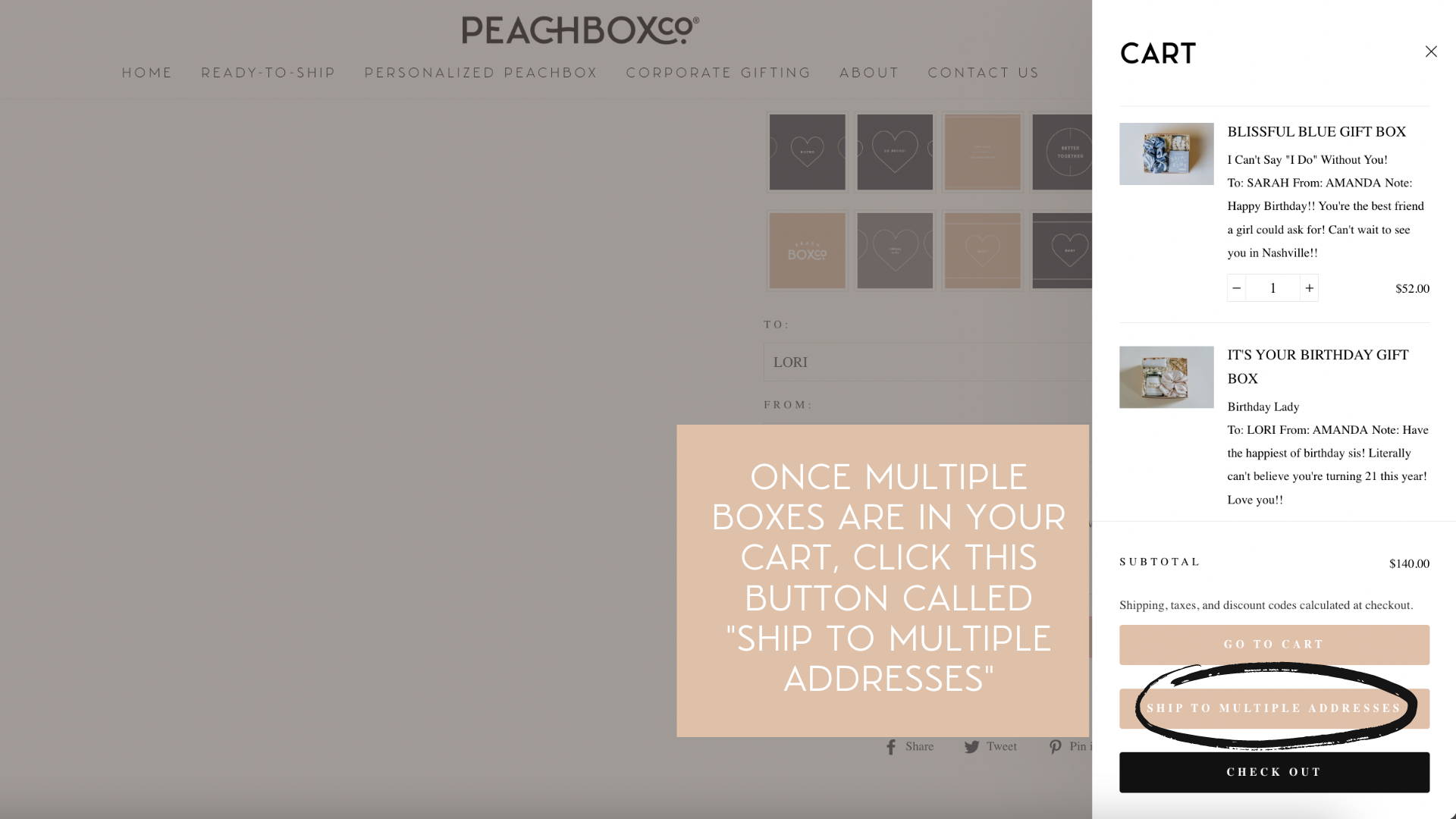 Once you've added all of your gifts to the cart, there will be a button displaying "Ship To Multiple Addresses". Select this button.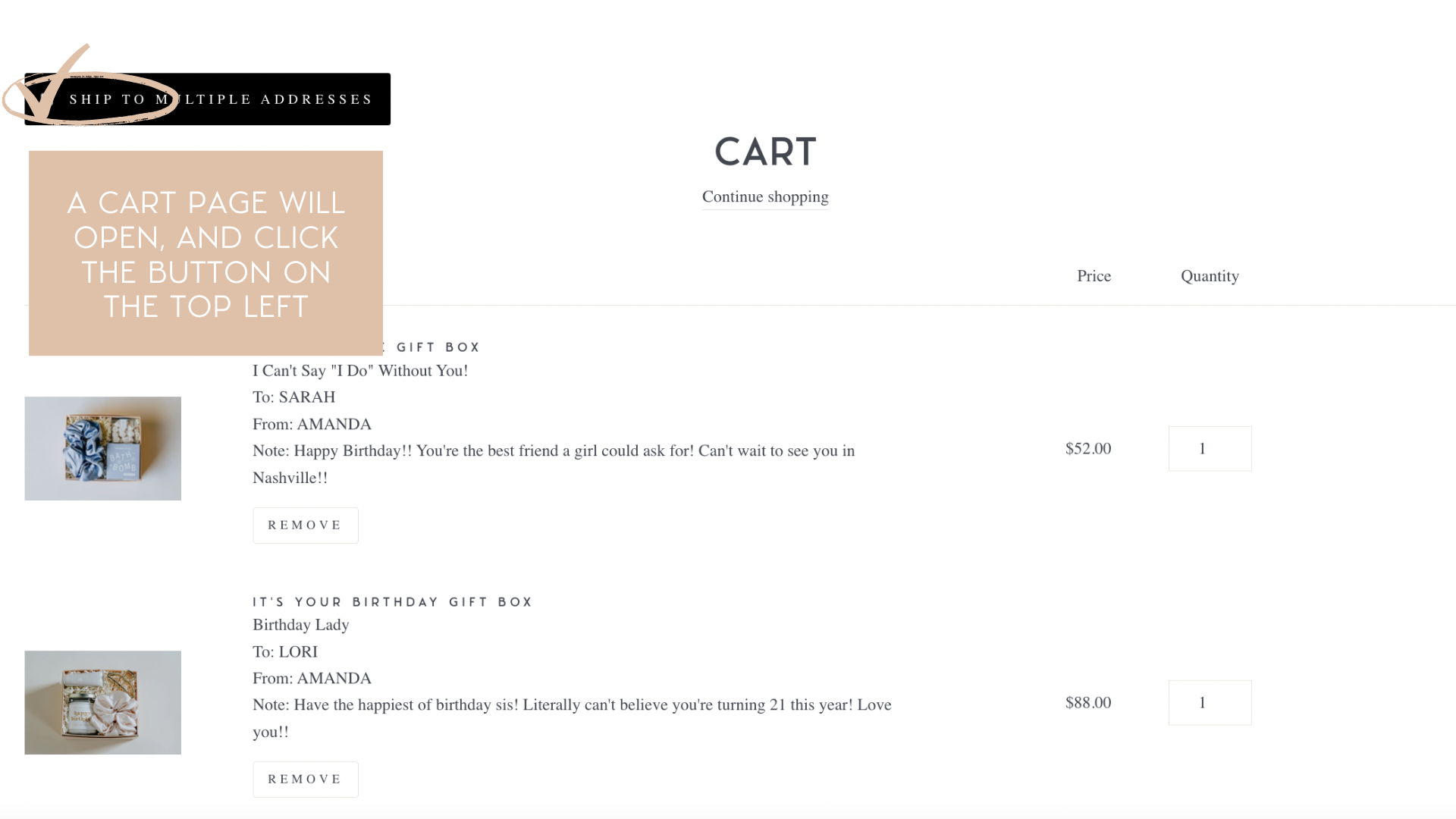 Once you've selected that button, a larger cart page will open. Select the black button that displays "Ship To Multiple Addresses" at the top left hand corner of the screen.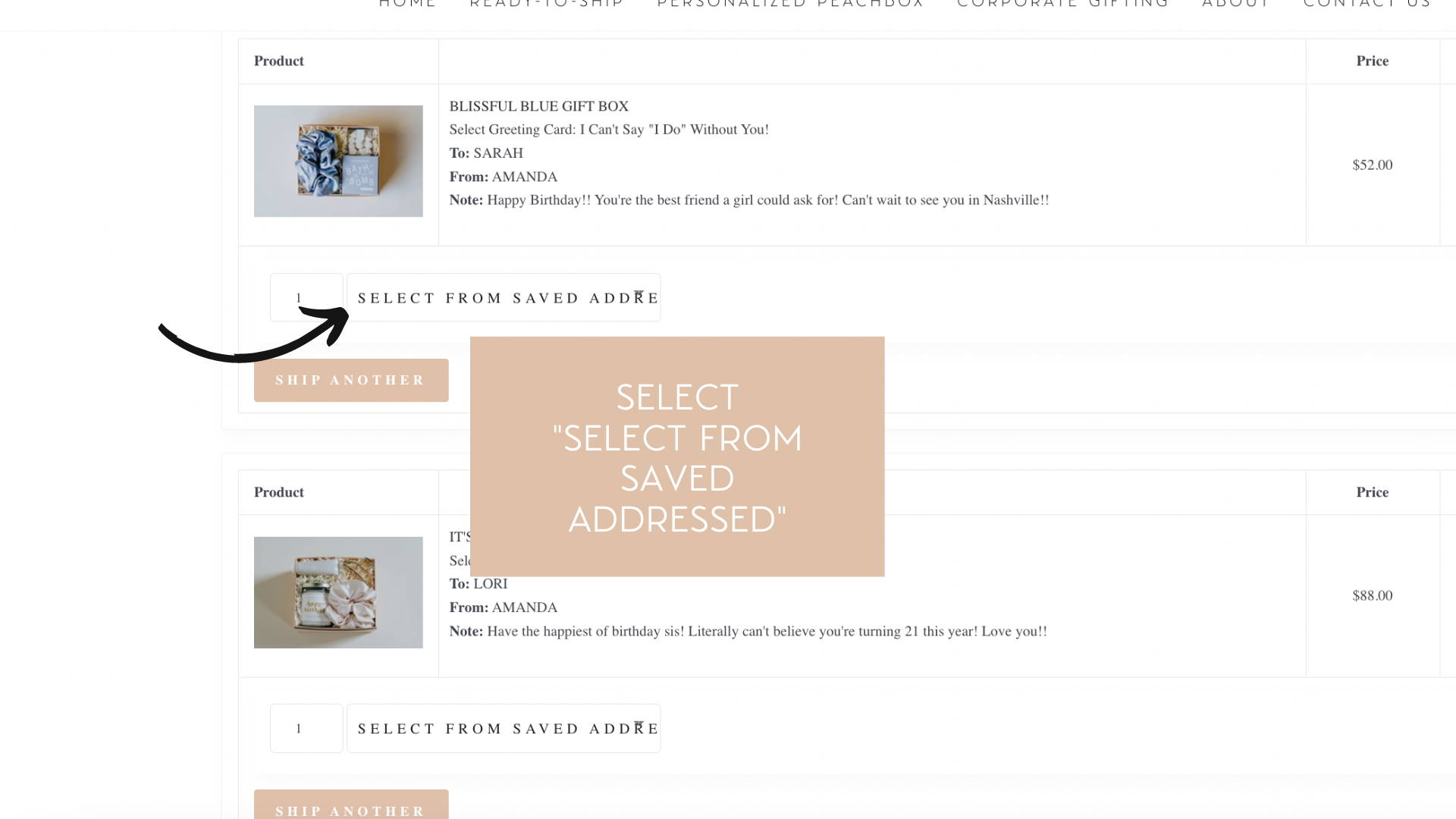 Once you've selected that button, you will input your recipients information per gift. Adding a new address, or selecting from an address you've used in the past.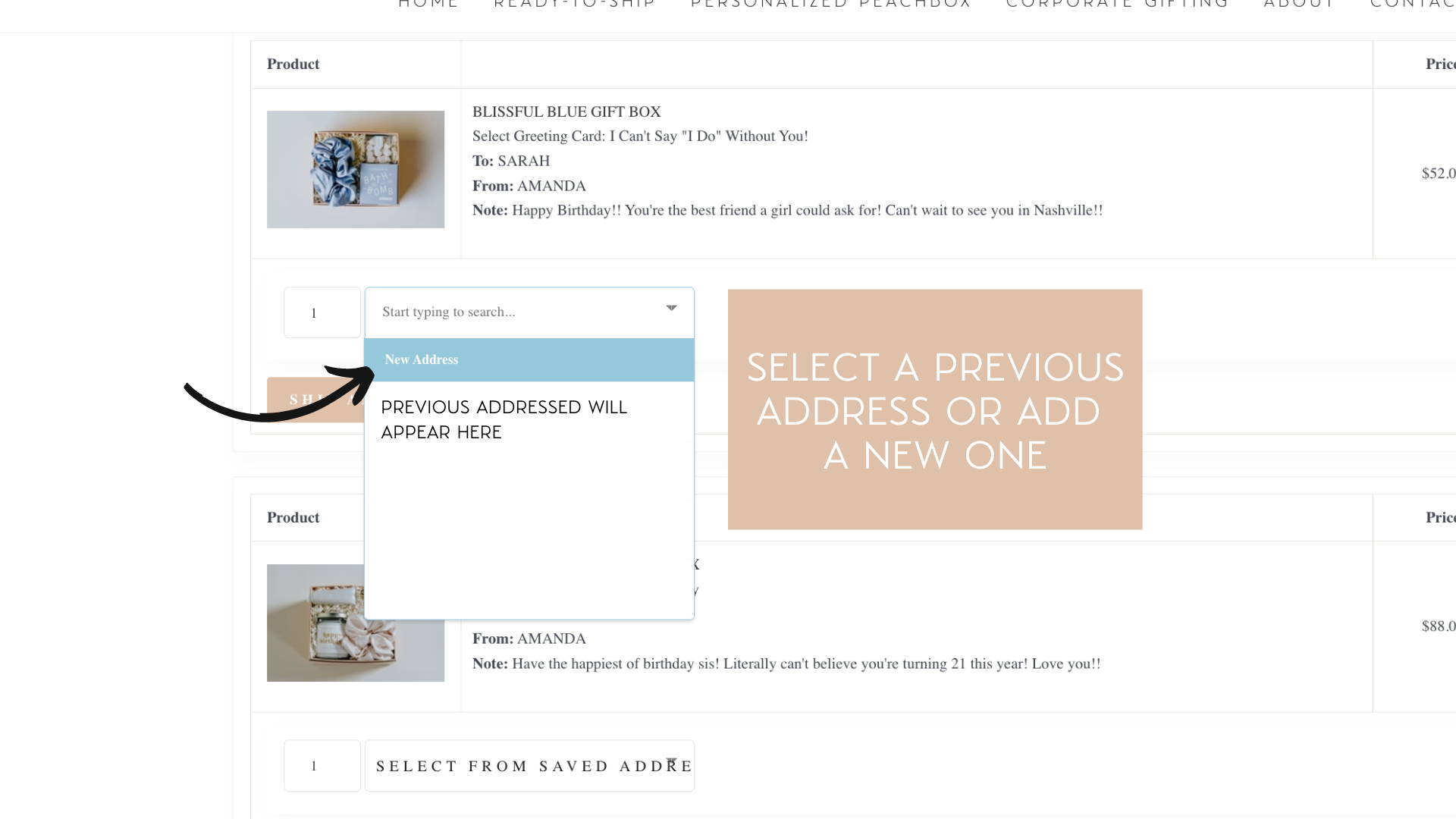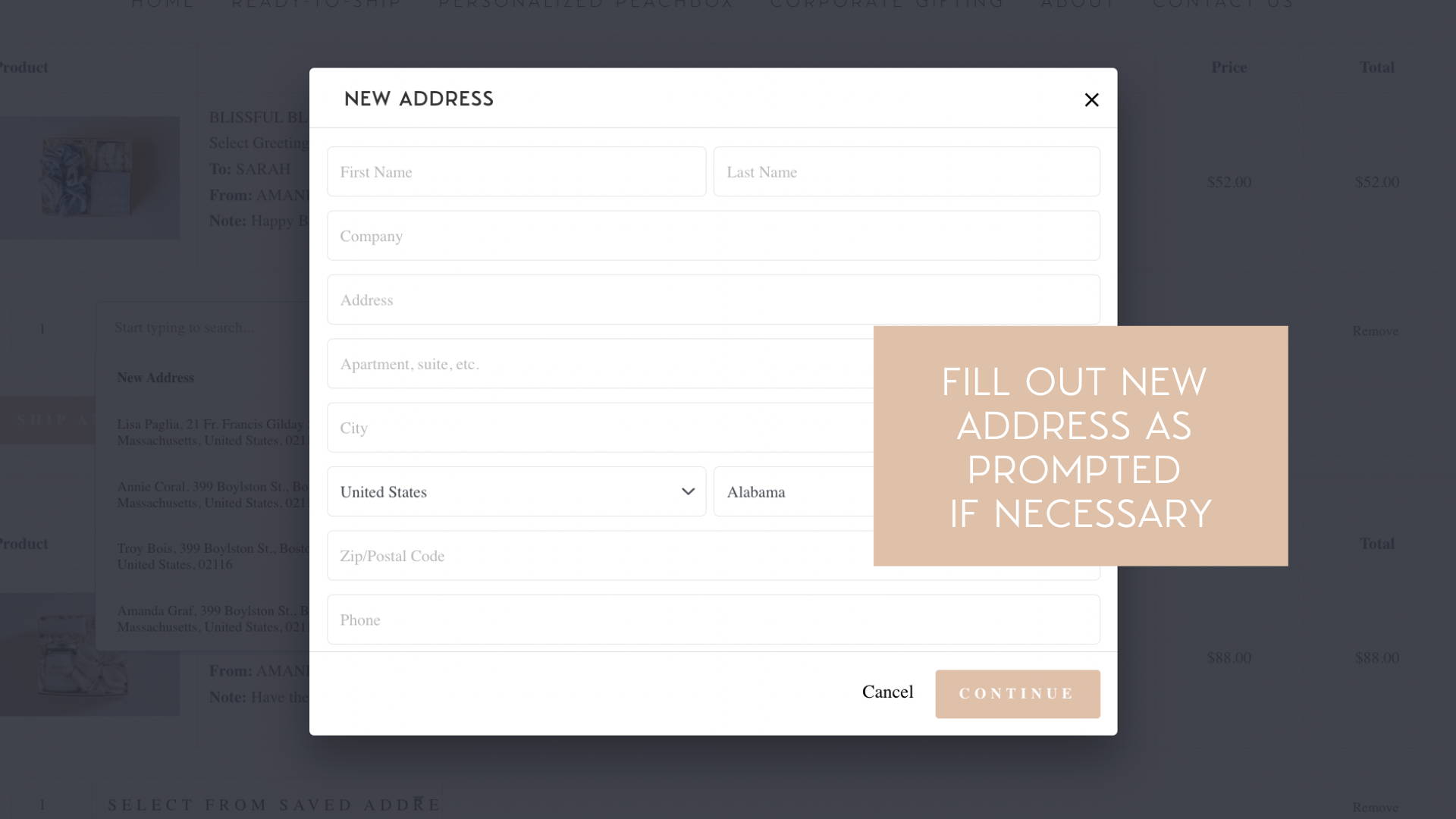 Fill out the pop-up when you select "New Address". Once all addresses are added, hit checkout!
At checkout, it will prompt you to select a shipping method per recipient. Once you've selected each shipping method, continue to payment method and you're all set!
When you ship to multiple addresses, the system will "cancel" your initial order, and split it into seperate orders based on recipient. Do not worry, your order has not been cancelled. Shipping gifts to multiple addresses has never been easier, thanks to our user-friendly platform. By following the simple steps we've outlined, you can effortlessly send thoughtful presents to your loved ones, no matter where they may be. Whether you're planning for birthdays, anniversaries, holidays, or any special occasion, our streamlined shipping process ensures that each recipient receives their gift on time and with utmost care. At PEACHBOX CO., we are committed to providing a seamless gifting experience that saves you time and eliminates the stress of logistics. So, why wait? Explore our website today and make the act of gifting an enjoyable and hassle-free endeavor. Your loved ones will be overjoyed by the personalized touch and attention you've put into their gifts, and you'll be delighted by the simplicity of our shipping solution. Start gifting with ease and spread joy to multiple addresses effortlessly!