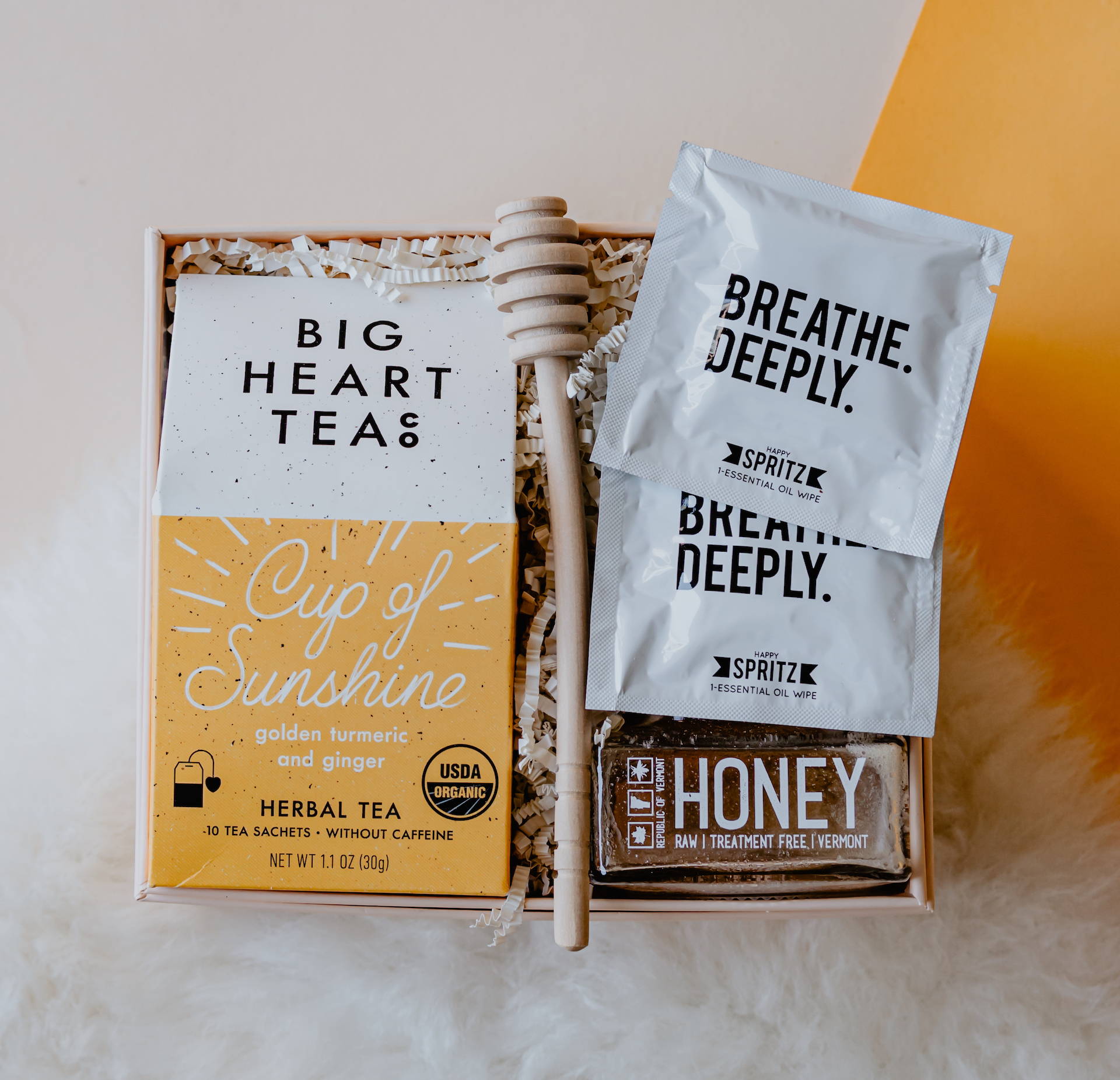 HOW TO GIFT SHOP IN A RUSH WITH PEACHBOX CO.
Do you need a last-minute gifting for that birthday party you totally forgot about? We get that life can get busy, and that's exactly why we're here. When you pick from our READY-TO-SHIP collection, you can have a gift on its way to its recipient in no time! We have gifts for every style, color theme, or occasion you can think of! Here are some of our favs: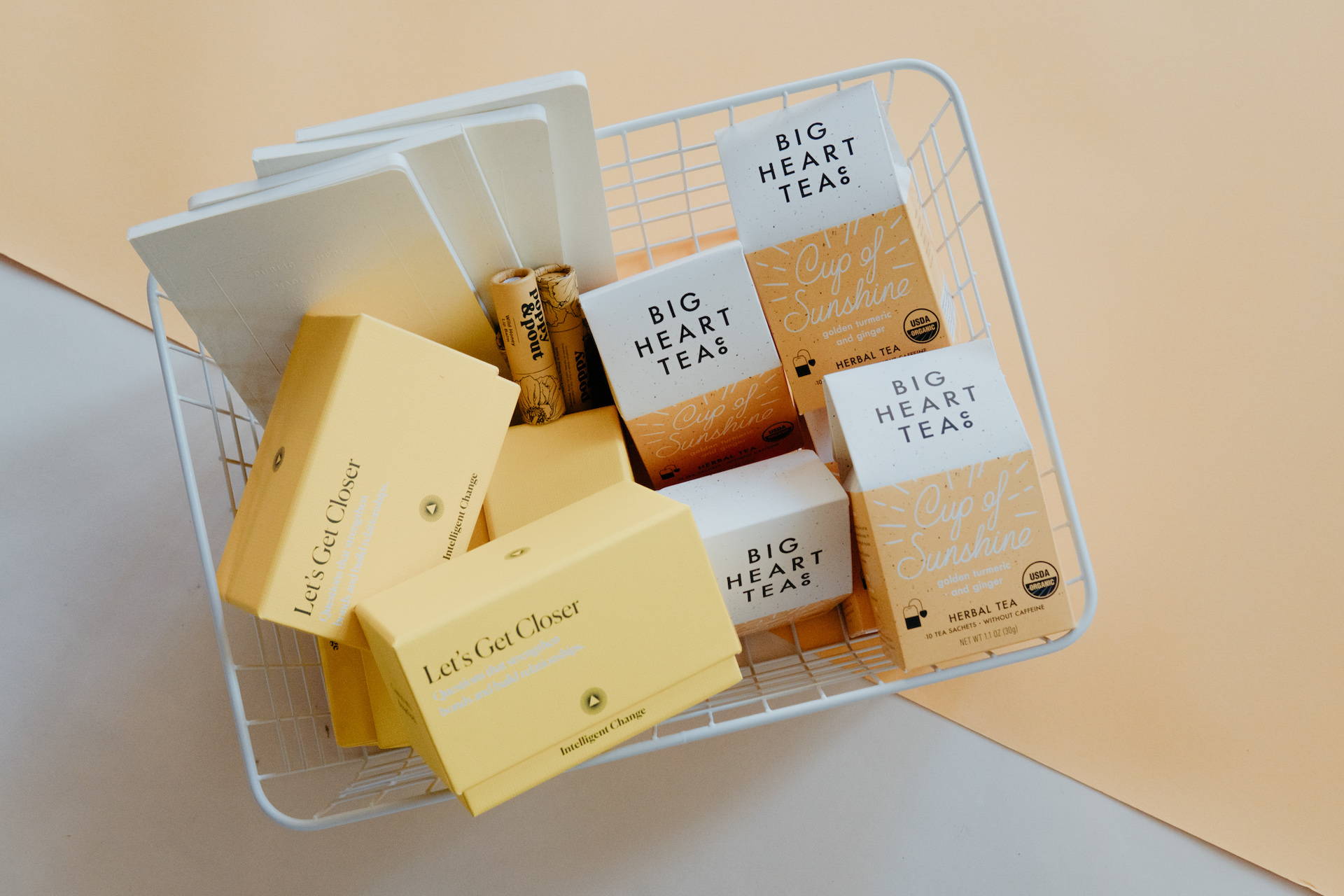 The LA COCINA GIFT BOX is perfect for the chef in your life! Let 'em know you care about their culinary skills with this spring-inspired kitchen-in-a-box. It comes equipped with all the tools for you or your favorite cook to whip up something delicious, from Brightland's Rapture Balsamic Vinegar to Zia Pia Imports Green olives, help them get cookin' with a little help from LA COCINA.
The COZY AT HOME is essential for your favorite homebody! Escape the everyday and explore a world of cozy comfort with our COZY AT HOME GIFT BOX. Give your loved ones the adventure of a lifetime without ever having to leave the house; this one-stop box contains a cozy blanket, delightful tea, treat, and more to make their time at home a truly memorable experience. Dare them to take delight in the comforts of home.
If your mom can't survive without her morning cup of joe, then this box is for her! The ESPRESSO PLEASE GIFT BOX is perfect, between the Grosche Espresso Maker, caramel toffee, and home throw blanket, you'll have her feeling like an absolute queen. This box includes a gorgeous gold coffee spoon and clip and a Porter travel mug that will become staples in your mom's coffee area.
Trust us to handle all your gifting needs, from expertly curated selections to swift shipping and beautiful packaging. Whether it's a last-minute occasion or a sudden moment of appreciation, we are here to take care of it all. Experience the convenience and peace of mind that comes with shopping in a rush with PEACHBOX CO. Because even in the busiest of times, showing you care is just a few clicks away.