A Mother's Day Surprise




A SPECIAL MOTHER'S DAY
DELIVERY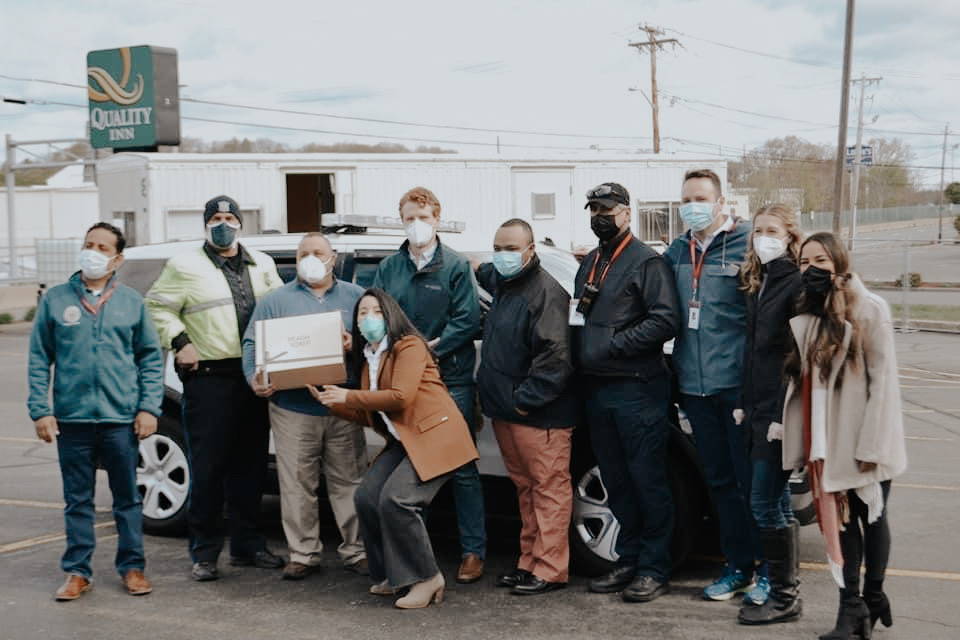 A Special Mother's Day Surprise
for Moms Recovering from COVID-19
in Revere, MA

We want to take a moment to thank all of the donors who participated in our "A GIFT FOR MOM" campaign. Over the holiday, we created an opportunity for sponsorship so you could send a gift to a mom who couldn't be with her family during this time due to illness. There was an overwhelming response to our call, specifically to moms recovering in Revere, MA. Chelsea is one of the cities in the state of Massachusetts most affected by the current pandemic, COVID-19. We hope our small contribution can help bring smiles to families' faces during this time.
Why Chelsea? 
According to reports during the month of April, nearly one-third of 200 Chelsea residents who gave blood to researchers on the street this week tested positive for COVID-19 antibodies. This is an indication of the widespread infection in the densely populated city. Some mothers from the city of Chelsea are currently isolating away from their families at the Quality Inn, which is operated by Mass General Hospital in Revere, MA. This COVID-19 recovery facility is currently hosting 71 patients. 
If you sponsored a PEACHBOX under our "A GIFT FOR MOM" program, we happily surprised moms with PEACHBOXES, breakfast, and lunch as a way to make their Mother's Day just a little bit brighter. 
A goal made possible by YOU 
We started with a goal of 20 box donations, but that number rapidly increased beyond our wildest dreams. We were blown away by the generosity everyone had for the communities affected by this healthcare crisis and ended up sending out a total of 51 boxes to those recovering in Revere, MA. We know this kindness is an outpouring of love and care to those we can't be with, but individuals who have profoundly impacted our lives. Mothers are so important to who we are as people. Our goal was made possible by your willingness to honor the important "mothers" in your life – even if you couldn't be with them this holiday. 
A gift from the heart 
When you're sick, what do you want? You probably want your mom. She comforted since you were little and knows just how to take care of you. But what exactly do you get your mom when she's sick? 
Our gift boxes were made specifically to help these moms feel better. Self-care is so essential, but it's irreplaceable when you're sick. The gift boxes included: 
Chai tea

 

Chocolate
Hand cream

 

Essential oil towelette
Hand sanitizer (we all know how tough this can be to find!)
Sheet masks

 

Jade roller
For all those items she may miss from home, we brought those to her. 
Thank you!
From the bottom of our hearts, thank you for joining PeachBox Co., Councilor Judith Garcia and the Mass General Hospital in this initiative to cheer up a mom that can't be with her family due to COVID-19 this year. While it doesn't compare to being at home with their families, we feel certain that this brought light to their day.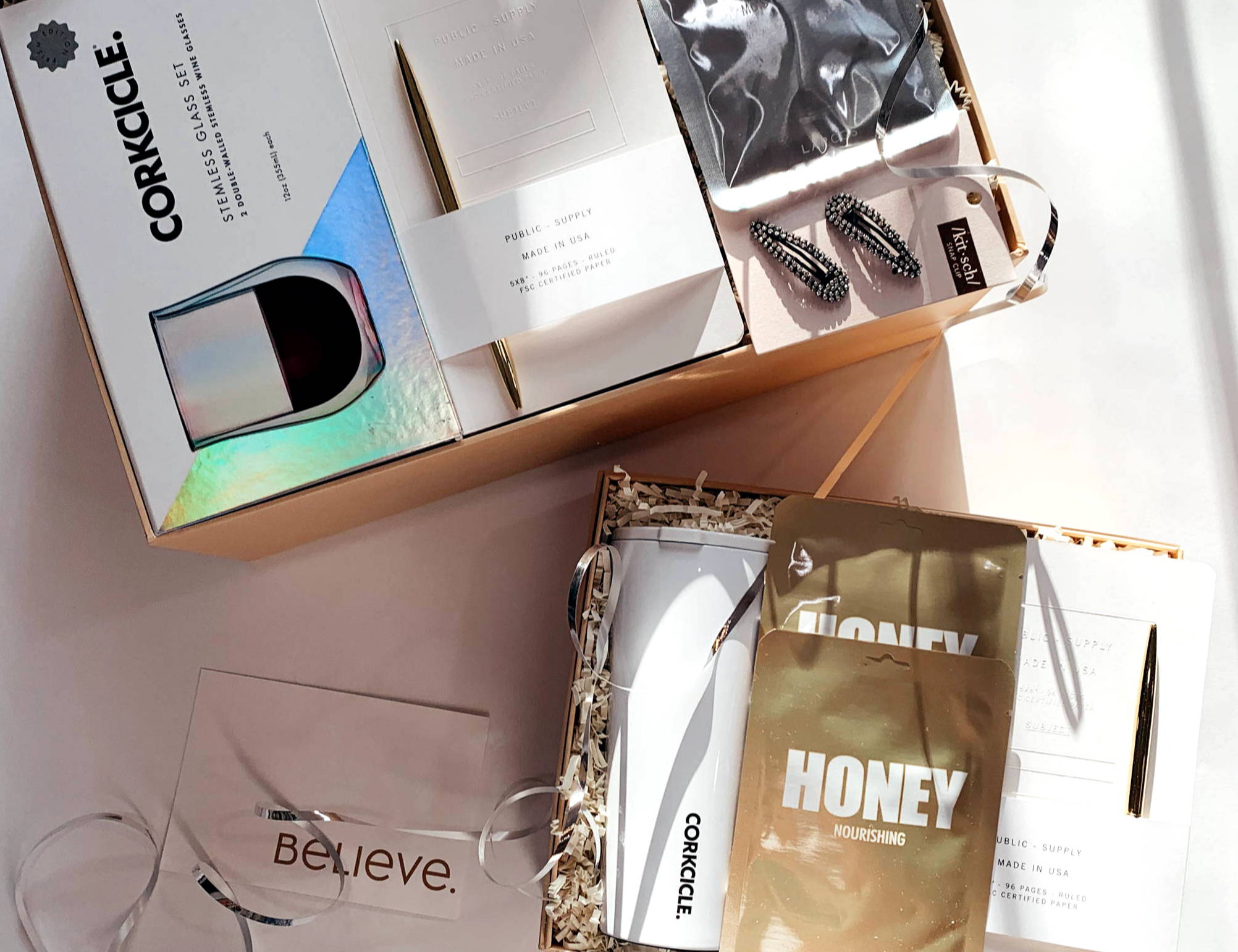 2020 GRAD COLLECTION COMING SOON!