APPRECIATION FOR OUR TEACHERS AND NURSES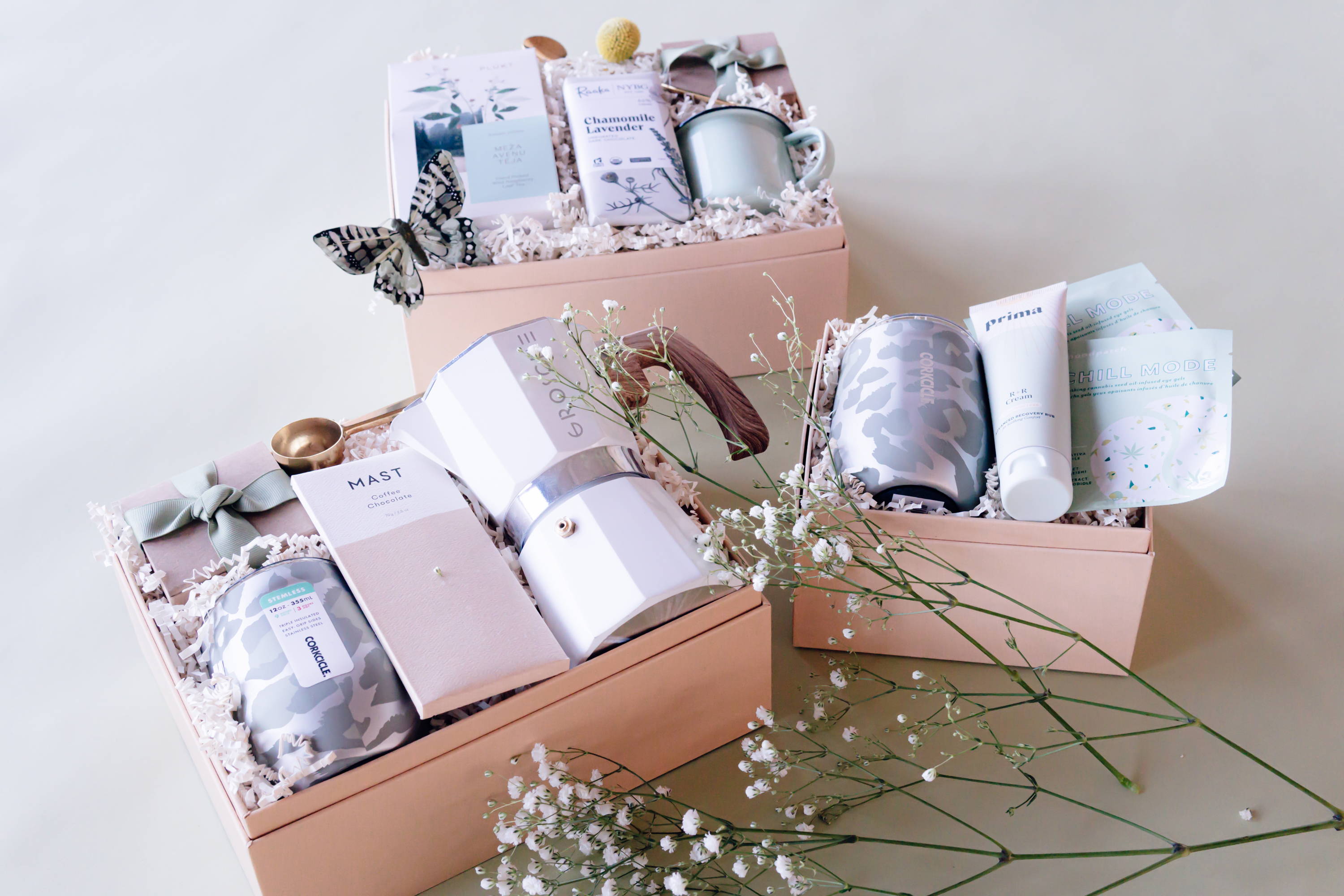 BEST GIFTS FOR YOUR FAVORITE TEACHER & NURSE

It's that time of the year again — time to recognize some of the hardest working members of the community. This year, Teacher Appreciation Week falls from May 3 to May 7. Additionally, National Nurses Week always falls from May 6 to May 12. If you have a teacher or nurse in your life worth celebrating, look no further! A PEACHBOX is an optimal gift to make them feel loved and appreciated. Here are our top picks for this occasion.
---
If your favorite nurse or teacher never does anything for themselves, this is the gift to send them. Our R+R box reminds them that rest and recuperation are not only necessary but FUN. This box includes an advanced recovery CBD cream, prima bath gem, candle, notebook, and dark chocolate caramel toffee.
Have you been wanting to grab a cup of tea with your favorite nurse or teacher? Perhaps a sister, friend, mom, aunt, or other individual? Well, send them this afternoon tea kit and hop on a virtual call! They'll be outfitted for their very own tea party with a lightweight blanket, Linden organic tea, chocolate, an infuser ball, and rose petals drink décor. Toast to their service to the community and catch up on any new details in each other's lives.
This box will not only let the recipient "chill"…it also allows you to relax if you forgot Teacher's Appreciation Week was just around the corner. Every parent knows the scramble to make sure their child has something to bring their teacher. This year, you'll have it under control. The "Just Chill" box includes a Stemless Corkcicle Tumbler, an advanced recovery CBD cream, and eye gels. All of these items make for a great night in!
This box is called "Real Love" because it demonstrates genuine appreciation for the recipient. Yet, one of the best things about it is the fact that you can gift it to anyone. Whether you know this particular nurse or teacher well or not, this is the perfect way to show them that you're thinking about them.
The box includes an amber glass mug, Big Heart Tea's signature turmeric tea, and a Gold Teaspoon. The herbal tea jokes that it's "Fake Coffee" on the outside, and it's caffeine-free — although most teachers and nurses will tell you they live on caffeine.
Even if the recipient isn't a big tea drinker, they'll be able to use the mug and spoon for a drink of their choice. Plus, it's priced affordability for anyone looking to purchase multiple gifts for numerous teachers or nurses.

Most teachers and nurses will tell you that they receive countless Starbucks, Target, or Amazon gift cards when appreciation week rolls around. Why not try something a little bit different and more creative? A PEACHBOX truly demonstrates the thoughtful effort you put into gifting them something special. Visit here to browse additional boxes.
---