MOST THOUGHTFUL MOTHER'S DAY GIFTS
Every year, May rolls around, and every year, you ask yourself the same question, "What do you buy for the woman who's given you everything?"
Shopping for your mom is no easy task because there's never a gift that could capture the love and affection that she deserves. Fortunately, we've created a Mother's Day Collection for you to shop. Whether you're in the market for your mom, wife, grandma, or another mother figure, this will help you find the perfect Mother's Day gift.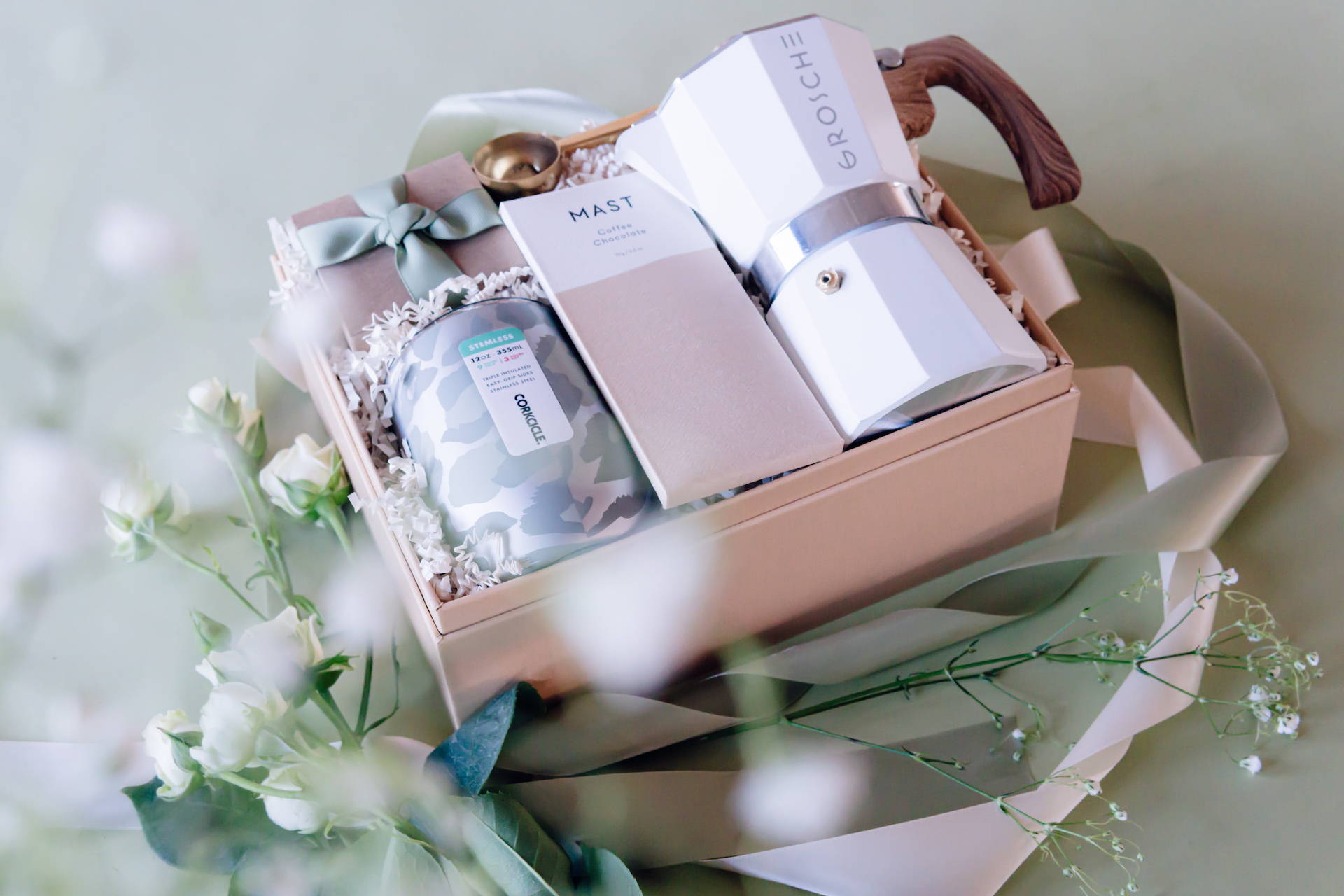 ---
Get this box for your favorite "Madre" and feel confident that they'll feel the love as soon as they open your gift. This box includes the Sugarfina bento box, "Best Mom Ever!" candle, candle wicker and snuffer, and gold satin eye max.
Is your mom a morning person? Or have all your morning activities (i.e. early morning swim practice or student council meetings) forced her to be in the past? Gift her the Cafecito box and elevate her morning game! This box includes a Corkcicle tumbler, Grosche espresso maker, dark chocolate toffee, stainless steel clip and scoop, and coffee chocolate. It's the perfect way to make her feel pampered!
Does your mom love Paris and its aesthetic? If so, this is the perfect box for her. She'll be able to channel her inner diva in her Larissa Loden Jewelry Madame Bracelet, Gardenia and Peonies Eau de Parfum, blush scrunchie, and coconut lip scrub. It's just a little something to make her life more fabulous day-to-day!
Does mom need a mental break? Have the kids — as much as she loves them — been driving her crazy? Gift her the "forest getaway!" This box includes a gorgeous Emalco Enamelware mug, wild raspberry leaf tea, chamomile lavender chocolate, dark chocolate toffee, and a gold spoon. Every time she uses one of the products in this box, she'll be whisked away to her own private mental space.
Most people haven't been to a spa for over a year! If your mom is missing that relaxing atmosphere, bring it to her. This box will help pamper her right in the comfort of her own home. It includes rose pistachio cardamom cookies, a plant clay mask, a luxe bamboo headband, a Sunday morning candle, a journal, and a "Home Sweet Home" keychain.
Treat your mom to a tea party…even if it's virtual! This box includes a cute pink tea mug, rose tea bears, and a "minimergency" kit that she can take on the go with her for anything she needs in a pinch. After she receives her box, make sure you set up a time to use it. There's nothing better than quality time with your mom, even if it's just sharing a simple cup of tea.
As Cardinal Mermillod once said, "A mother is she who can take the place of all others but whose place no one else can take."
Moms are one-of-a-kind. Honor a mother in your life — mom, grandma, sister, wife, best friend, etc. — this year with a Personalized PEACHBOX.
---